8th grade parents, we could use your help in organizing the end of the year 8th grade celebration! Contact Erin Dorman to get started.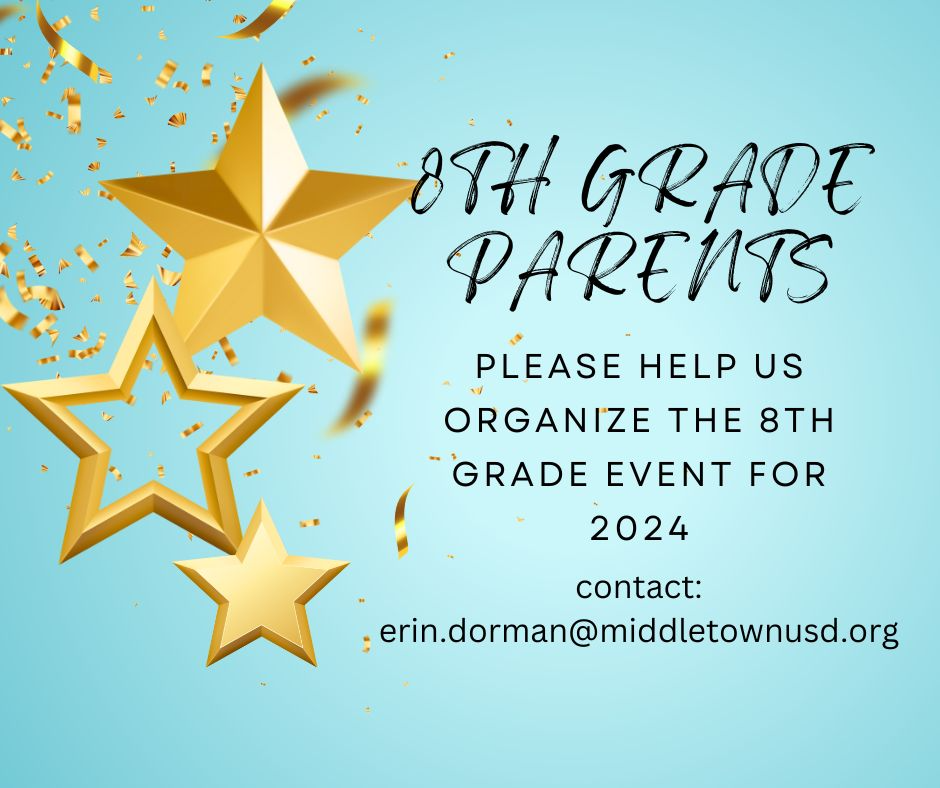 PROMOTION BEHAVIOR AND ATTIRE
Parents/Guardians, we need your support for our promotion ceremony. This event is not a formal activity. Tuxedos, limos, formal gowns, etc. are prohibited. It is not our interest to dictate dress; rather, we want to provide a middle school appropriate activity that will allow for students to attend without pressure of dress and dating. Formal activities are appropriate at the high school. All regular school rules apply. Students with spaghetti straps, bare shoulders, midriffs, or other unsuitable dress will be deemed inappropriate. The rule of thumb is dress casual, neat, clean, and by the MMS Dress Code.